College Overview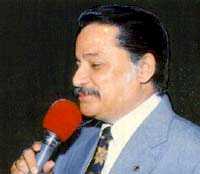 Jai Hind is a distinctive multifaculty college with a unique History. We provide a wide range of traditional subjects and Courses under the conventional three streams of study i.e. Arts, Science & Commerce. The vocational subjects such as Electronics, Computer Science and Applications offered at our college, add a lot of flavour to our profile. We are fortunate that we get the quality Students, who are enthusiastic towards their general intellectual development. We continue to attract students of highest academic calibre from a diversity of Social & Cultural backgrounds.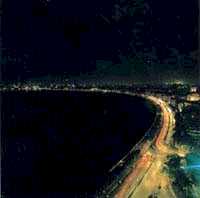 We are located in the heart of the City with Churchgate station at two minutes walking distance on one side, with equally the same distance to the "Queens Necklace" on the other side of the College. Two multistoried Buildings become the hub of activity during the College hours, accommodating 4500 students along with 125 members of the teaching faculty and another 80 members of the administrative staff. At Jai Hind we all live as a family which is committed to welcome each student as an individual as well as offering him/her an education of high quality. Apart from Academic excellence that we strive for, cultural milieu and warm and caring attitude of the students and staff alike, makes the Campus life full of enthusiasm and excitement.
The College is governed by a Council comprised of distinguished members from the fields of Education, Business, Industry and the Community.
A College whether at home or abroad, provides an opportunity to a student to broaden his intellectual and Social horizons but an international exposure in education certainly widens such horizons. Ability to live and work in a global community and to contribute to it in a meaningful way, certainly depends on one's knowledge, attitude and experience with others, their customers, their goals etc.
The Quality of any higher educational institutional is best measured by the quality of its products, the Graduates. At Jai Hind we pride ourselves on the excellence and achievements of our Graduates. An institution is best identified by the strength of its Alumni. The Alumni of JaiHind College is extremely well placed and spread, not only in the country but the countries abroad, the United States in particular. We are proud of our Alumni.
The pursuits of discipline, culture and excellence have long been the hallmark of our institution. To us the discipline is the first chapter of learning. To us the discipline and culture is the ultimate education of life. The College has endeavoured to assemble promising students and a distinguished faculty in a community designed to stimulate, even inspire, its members to develop their talents to the fullest and that is where we excel.
- Prof. N. W. Shivdasani
Principal, Jai Hind College
See Also:
Vice-Principal, Degree College
Vice-Principal, Junior College
Jai Hind is a multi-faculty college offering 3 streams i.e. Arts, Science and Commerce. In 1976, with the new Education System of 10 + 2 + 3 i.e 10 years of school, 2 years of Higher Secondary Education and 3 years of Under-Graduate Degree program, leading to a B.Sc., B.A., or B.Com. degree, Junior College came into existence. The two years of Higher Secondary Education is called "Junior College".
Jai Hind offers the two year Higher Secondary Program in all the 3 faculties. the students of Junior College, after clearing the Higher Secondary Examination are admitted to the three year degree course of the college.
Junior College is affiliated to the Maharashtra Board of Secondary and Higher Secondary Education. Approx., a total of 2,250 students are enrolled in Jai Hind College, Junior section each year. Ours is the most competitive college and the admissions are based on academic merit. Students seeking admission to the FYJC (Standard 11) are required to apply on a prescribed form. The instructions regarding the admissions procedure are put up on the notice board.
The two year Higher Secondary Course is divided into 4 terms - 2 in Standard 11 and 2 in Standard 12. An examination is held at the end of each term. Each student has to attend college for 6 periods a day, which includes 5 lectures of 40 mins. each and one last class of 2 1/2 hours duration. The grading system in the Junior College Examination is as follows:
| | |
| --- | --- |
| GRADE | MARKS |
| Distinction | 75% and above |
| First Class | 60%-75% |
| Second Class | 45%-60% |
| Pass Class | 35%-45% |
| Fail | Below 35% |
Jai Hind College attracts bright and highly motivated students form various socio-economic and cultural backgrounds. Junior College section has about 60 teachers for 3 faculties. The teaching staff is very competitive and is always seeking innovative and imaginative techniques of teaching. Despite the large no. of students in each class, the teacher endeavours to hold the interest of the students and even help them outside the classroom. The college always strives to adopt new methods of teaching and from time to time invites teachers from Universities abroad to exchange views and new methods of teaching.
About 90% of the students of the Science faculty join professional colleges for Medicine and Engineering studies after the Higher Secondary Board Examination. Some of them enroll in the Degree College for a 3 Year Under-Graduate B.Sc. Degree. Many students wish to pursue abroad. Jai Hind College now offers a unique opportunity for further education abroad to its students through links and tie-ups with universities and institutions in the U.S. of A. and Australia. A new centre to guide and help these students has now been setup in the college premises. This centre will provide all information about admission procedure to universities abroad. It also has internet facilities for the students. They can search the net for all information regarding education abroad.
The Junior College section is the foundation of the entire college. We at Jai Hind always believe that a strong foundation leads to a strong edifice and therefore strive to attract students who are academically strong and take interest in co-curricular activities too. Above all, we strive to make them good citizens too.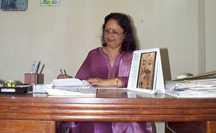 - Mrs. M.G. Jhangiani
Vice Principal, Junior College